A Christmas novella about a lonely vampire and a fearless mortal with no instinct for self-preservation. A heartwarming ending, no cliffhanger, and a young man who discovers he has a thing for fangs. Isn't that what Christmas is all about?
Vampire Claus is available in Kindle Unlimited!
Amazon US     Amazon Universal     Amazon AU
Buy the paperback and get the Kindle version for just $0.99
I did a live reading from Vampire Claus at East End Books Ptown. Click the banner below to watch the video on Facebook!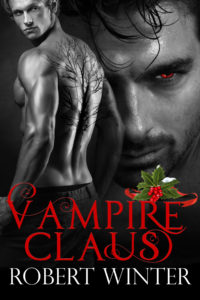 'Twas the night before Christmas, but what's stirring is a little more dangerous than a mouse.
Taviano is nearly two hundred years old and never wakes in the same place twice. Weary and jaded, the vampire still indulges in memories of childhood Christmases in Naples. He lingers in shadow, spying on mortals as they enjoy the holiday.
When Taviano spots a handsome young man in Boston loaded down with presents and about to be mugged, he can't help but intervene. Soon he's talking to joyous, naïve, strong-willed and funny Paul, a short-order cook who raised funds to buy Christmas presents for LGBTQ children. Before he knows what's happened, Taviano is wrapped up in Paul's arms and then in his scheme to get the presents delivered by Christmas morning.
A vampire turned into a Christmas elf… What could go wrong?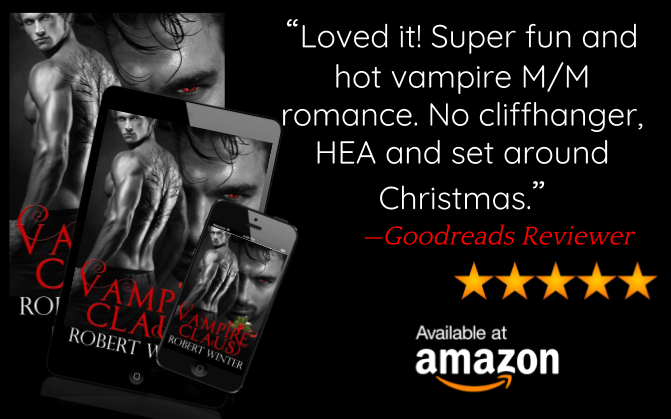 Vampire Claus gets a lovely review from Will & Jeff's Big Gay Fiction Podcast. Click here to catch the episode! 
You can also follow my release blog tour at these stops:
Return to home page.