If you're looking for a new author or book, here are some of my recommendations.
I love reading M/M romance as much as I enjoy writing it. I'm always excited when I find a story with complex characters, elegant prose, steamy sex, believable plots and, of course, a happy ending.  I gathered together some recommendations of my favorite books in the genre.
(No copyright claimed or implied in cover images!)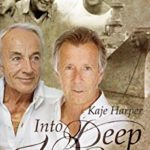 Into Deep Waters by Kaje Harper. This has been out for a while, but I just recently came across it. Two men meet in World War II when they are in their late teens, and spend their life together. The book made me tear up several times. If you haven't read it, take a look. It's also available on Kindle Unlimited.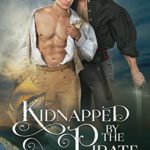 Kidnapped By the Pirate by Keira Andrews. This is a swashbuckling romance, the M/M equivalent of a bodice ripper. I love how much fun Keira has with her pirate king. Captain Sea Hawk FTW! The sex is really hot, too. It's available on Kindle Unlimited.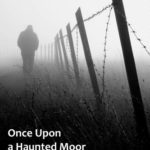 Once Upon a Haunted Moor by Harper Fox. First, that's an awesome title, maybe one of my top 5 favorite titles ever. This is the first in the Tyack and Frayne series of paranormal mysteries. It takes place in a village in Cornwall, England. Tyack is a psychic called in to help when a child goes missing. Frayne is a copper who feels terrible that child disappeared on his watch. The atmosphere that Fox creates is thick with tension, both about the moor and the feelings between Tyack and Frayne. I'm totally hooked on this series.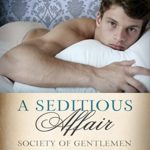 A Seditious Affair by KJ Charles. This is the second novel in a series, A Society of Gentlemen. If you haven't encountered these books but have an interest in historical romances, then rush to buy this. In 1820, in the middle of Regency England, Lord Richard Vane establishes a safe place for gay men to meet and be themselves. Richard's best friend and one-time lover likes things a certain way, and the only one who gives him what he needs is a radical revolutionary. The relationship between these two very different men, the ideas and philosophy they discuss, and the threats they face make this a book that transcends the Romance genre.  I think it can be enjoyed as a standalone, though many of the characters are first introduced in A Fashionable Indulgence.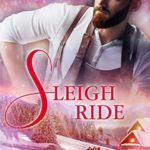 Sleigh Ride by Heidi Cullinan. This is technically the second book in Cullinan's series Minnesota Christmas. I feel entitled to skip to book 2 because this one is just such a good Christmas story with a bonus Thanksgiving scene. Arthur is a gruff bear, unapologetic about his sexual appetites and unwilling to get into any relationship, even with his best friend. His mother has matchmaking ideas, though, and tosses Arthur together with the lanky, aloof librarian Gabriel. The way their personalities clash and eventually complement each other makes me long for cocoa and marshmallows.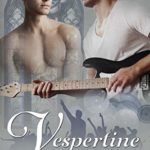 Vespertine by Leta Blake and Indra Vaughn. This was one of the first M/M books I found, and I recently reread it. Jasper is a Catholic priest. Nicky is a rock star who has hit rock bottom and is struggling to find his way back. Part of Nicky's journey is to deal with his feelings for Jasper, his first love, who threw him over for the church. This book has some beautiful ruminations on love, faith, family and friendship. I hope someday I can write a book as moving as this one. Highly recommended! Bonus — it's on Kindle Unlimited (as of the posting date).