I never thought I was a cat person, and then Andy and I adopted Ling. She's a lap cat and has to be sitting on one of us anytime the opportunity presents itself.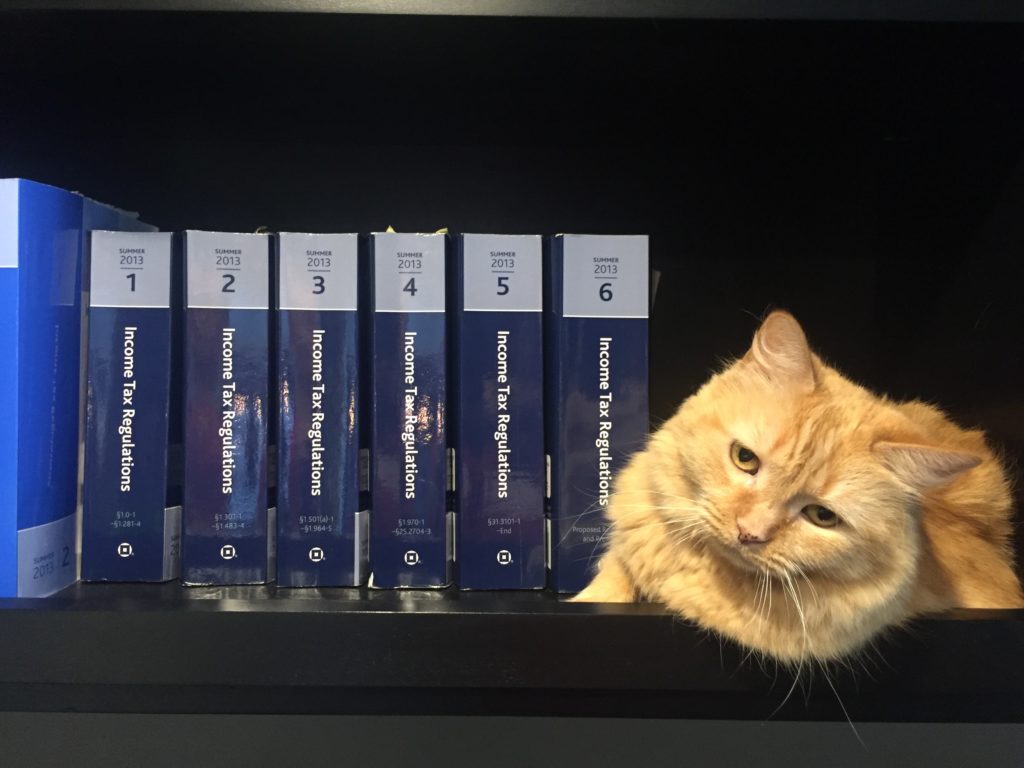 Under her stage name "Eartha Kitty", Ling appears in September as David's cat. I like this little exchange when Brandon visits David:
Inside, the cat was waiting by the door, and when Brandon crouched down to scratch her ears, David was surprised she stayed put. "Normally Eartha runs away from new people and comes back on her own terms," David said. "I've never seen her take to anyone like that."
Eartha flopped over on her back then and exposed her belly for a rub, as though to put the lie to David. They laughed, and Brandon obliged and scratched her soft stomach as she purred.
She likes being in Provincetown and becomes completely chill at the beach. Witness: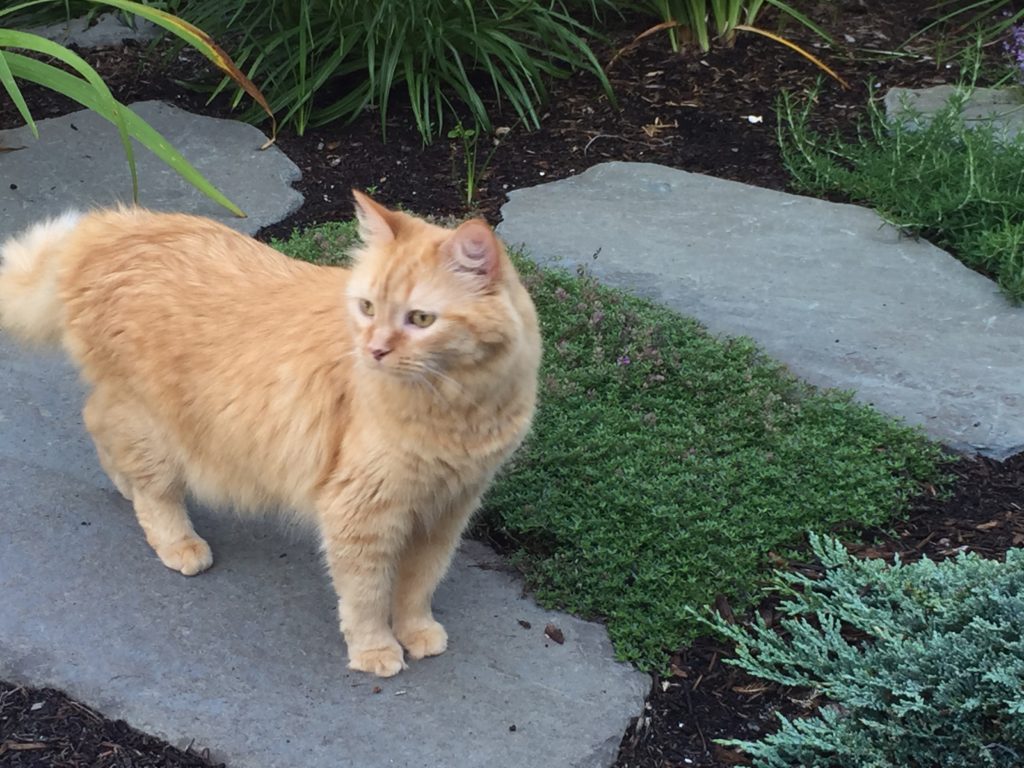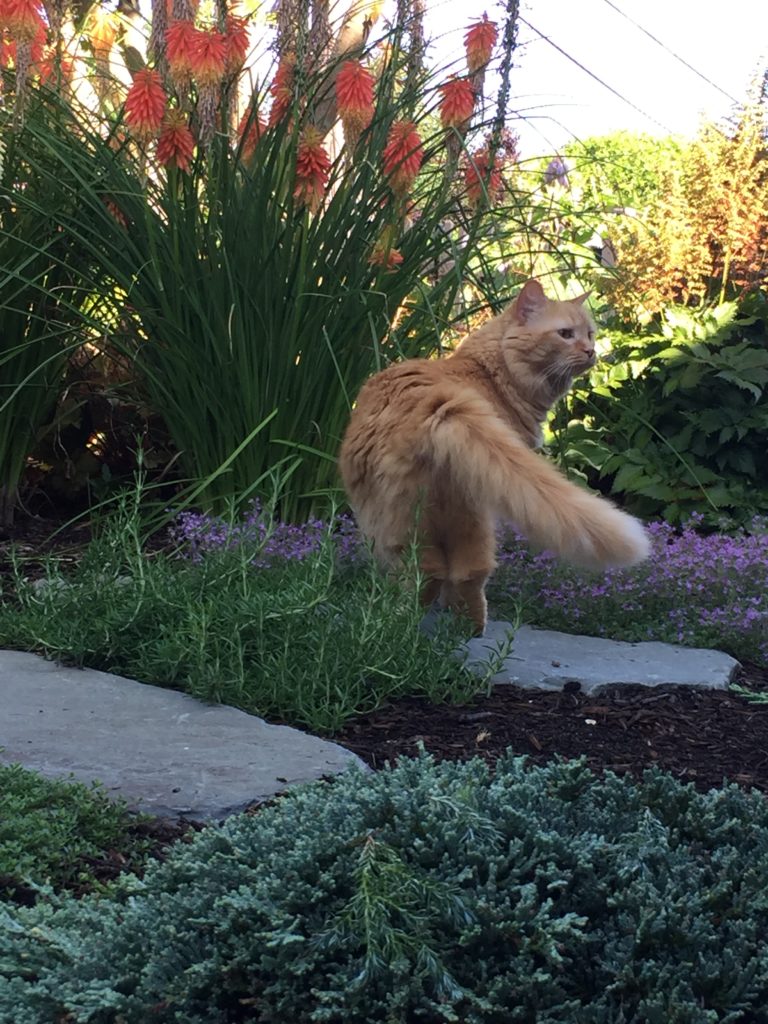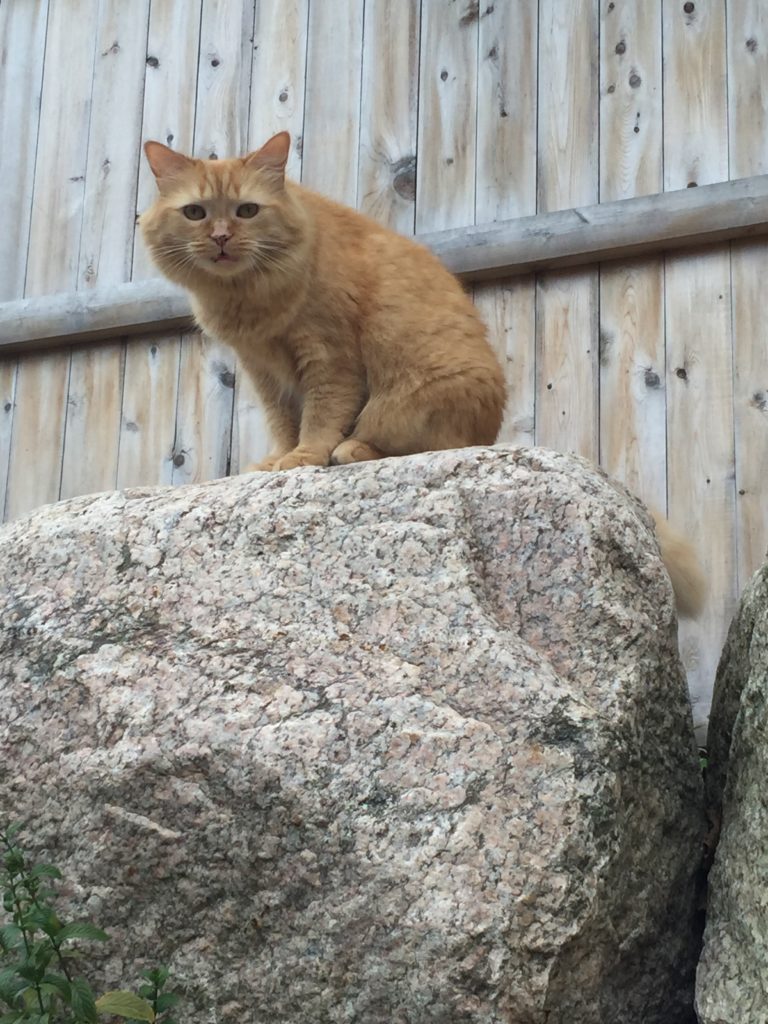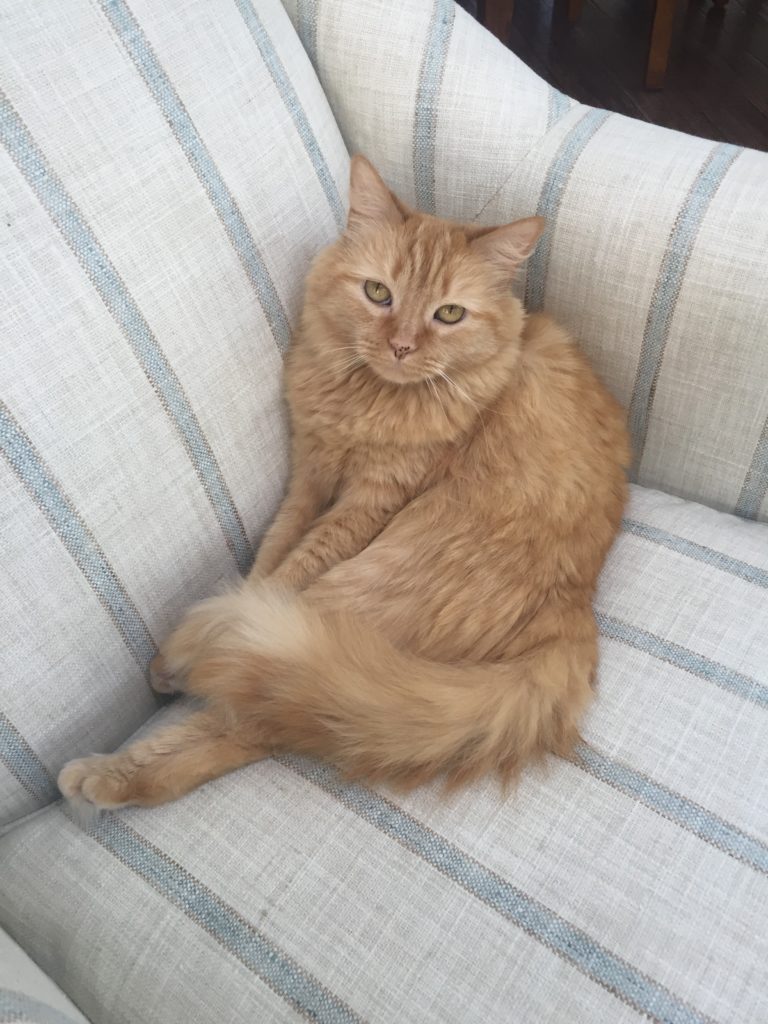 Can't help it — she's a cutie!