A gay romantic thriller to make you chew your nails and whet your appetite
My new novel is available now in paperback or ebook from these retailers:
Amazon       Barnes & Noble       Kobo       iBook

The reviews are in and people love
Every Breath You Take!
"[T]he tension that Winter creates and builds combines perfectly with the other areas of the story, always leaving the reader with an apprehension about the next move of the perpetrator. For me, Every Breath You Take and Robert Winter deserve a full five-star rating!"  Kirsty at Joyfully Jay
"This book was a fantastic read and just made me love Robert Winter even more…especially after reading his other novel, September. Both are fabulous and should be read ASAP!"

Reviewer at Amazon.com
"This story starts out on a murderous note, with the prologue leaving me absolutely needing to know how its dark events were going to figure in the lives of the main characters." Dianne at It's About the Book
"Loved this book! This is the story of Zachary and Thomas. Its about friendship, love and a very creepy stalker!" Lulu at Alpha Book Club
"Five solid stars for this incredible novel, and many, many recommendations that you pick it up to find yourself an author you'll love!" Cat Clontz at Divine Magazine
"I absolutely loved this book. It was edge-of-your-seat intrigue and suspense, with some epic sex scenes that will leave you a little hot and bothered *winks*." Fiona at Optimumm
"The murder/mystery/stalker/craziness was brilliant, and kind of makes me question the mind of the author :)" Heather at Bayou Book Junkie
"The juxtaposition of the killer's stalking and escalating madness with the growing friendship and attraction between Thomas and Zachary was really skillfully written, and kept me biting my nails right up until the end. " Caryn at Scattered Thoughts and Rogue Words
Follow my Blog Tour here.
Want to know more?
Someone is murdering young gay men in Washington, and it might have something to do with handsome, wealthy and successful Thomas. He goes through man after man because he learned his lesson years ago – no one can stay the night, or get too close. Then he meets Zachary, a vibrant transplant from Utah who can't believe it when model-gorgeous Thomas picks him up on his very first time in a gay bar. Zachary wants more than a single night with Thomas, but he has no idea that his persistence has put him in the sights of a killer.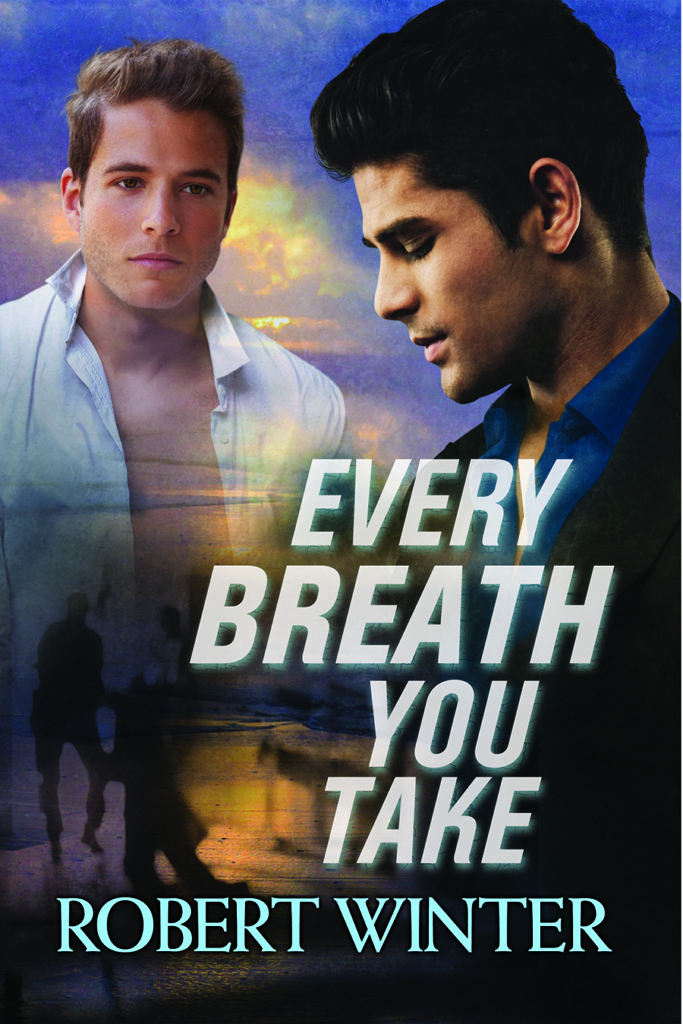 EXCERPT:
Across the street the man with the silver-framed glasses stood back in the shadows and stared at the front window of the garden apartment. He could see the back of his quarry's head as he watched a small flat-screen TV.
Time passed.
Eventually the head nodded forward and then jerked up. When it happened a second time, the creature turned off the TV and then the lamp and headed to bed.
The man waited for another half hour with his back pressed against an alcove formed where two brownstones met. The street was quiet. Almost no one walked by, and the lone person who came down the street failed to notice him in the shadows.
The man felt his breath grow hoarse, and blood rushed in his ears as his heart began to pound. He cultivated that sensation as he reached into his coat pocket for the screwdriver that rested there and made himself imagine the creature's hands touching the Beloved's face. Stroking his body. He curled his fingers around the screwdriver and then clenched and unclenched rhythmically. Its thick handle felt rough against his palm because of the grooves and sharp edges he had chiseled into it. He had ideas for other implements that would serve his purpose, but for now, this would do just fine. This would make his point.
His throat was dry, and his eyes burned from focusing on the darkened window, but he felt invincible. The tension in his body climbed exquisitely, and when he could take no more, he slipped across the street and stepped down to the locked gate. It opened easily with his small set of picks. The gate made no noise when the creature went through it earlier, so he was confident and quick and didn't bother to lock it behind him. Child's play, he thought as he worked the lock on the apartment door.
The tumblers clicked into place.
He stored his lockpicks, slipped inside the darkened apartment, and then closed the door behind him as silently as he could. Streetlight came through the slatted blinds the boy had failed to close completely. He waited quietly until he heard a faint snore from the back and then removed his glasses and tucked them in an inside pocket of his jacket. The scarf his quarry had been wearing caught his eye, and the man bared his teeth as he lifted it off the coat tree and tugged it tightly between his hands. It was well made. It would hold. He smiled.
He slid through the gloom toward the room where the creature lay sleeping. He was hard, and the blood in his erection pulsed in time to the pounding of his heart. That boy had dared to touch his Beloved. He had probably even been fucked by him. But that wasn't enough—oh no. He came back for more.
It had taken the man so long to find his Beloved and interpret his subtle clues. He finally understood what was required of him. The undeserving gnat must be chastised, and he would be the Beloved's angel of retribution. He was conscious of the weight of the screwdriver in his pocket, the scratch of the wool scarf in his hands, and the power in his arms.
He reached for the boy on the bed.