Contemporary M/M Romance
I am an author of M/M romance novels, and an incurable romantic. I am a reader first, though, and I set out to write the stories I want to read. That means emotionally fulfilling endings, no cliffhangers, and compelling characters. My stories are often set in Washington, DC and in Provincetown.
My first novel, September, was released December 2016 and you can order now by clicking one of these sites:
Dreamspinner Press
Amazon
Barnes & Noble
See what else readers are saying on Goodreads
"This is the first story I have read by author Robert Winter and I cannot wait to read more.. his writing and storytelling ability are both beautifully brilliant, with characters that are full of emotion, and their plight and struggles real." Jaime at Alpha Book Club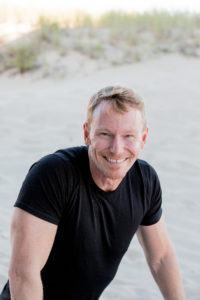 "Know that joy is rarer, more difficult, and more beautiful than sadness. Once you make this all-important discovery, you must embrace joy as a moral obligation."  André Gide
Click here to learn more about me.
Please add your email address to be notified of new releases and appearances!